A Day in The Life of an Account Executive
Aug 15, 2017
Many people may wonder what life as a recruiter is like. Well I am here to tell you, it is much more than just interviewing and hiring for promotional events. Allow me to give you a glimpse of what it's like to be a Brand-Marketing Events recruiter.
My official marketing industry title is Account Executive (AE). Being an Account Executive (AE) means you're busy, not only finding the perfect person for the job, but also making sure that the people you are hiring undertsand the importance of a successful activation.
An AE's inbox is always full… ALL THE TIME! Our phones are always on hand, as if it's another limb. (I'm the girl with the iPhone chiming off all hours of the day and night, making me in constant need of a charger.) Our phones are filled with endless call logs of unknown numbers and countless voicemails from all time zones across the nation. Voicemail transcript is definitely a life changer! With the vast amount of voicemails we receive, being able to quickly review the transcript and follow up quickly makes streamlining a breeze. One thing I've learned is that being responsive to receiving voicemails is just one of the things that I had to adjust in my lifestyle to meet the industry expectations.
We are constantly being pulled in several different directions at once. We are in continuous communication with everyone including: field staff, agency supervisors and of course, the clients.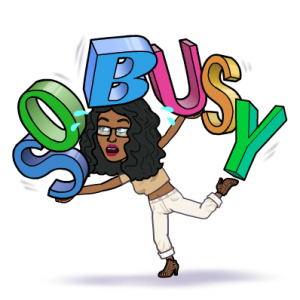 We deal with multiple events taking place on the same day and the same time numerous times each day, (i.e. 9am – NYC, Miami, Chicago / 11am – Sacramento, Phoenix, Las Vegas / 11:30am – Boston, Philly, Oklahoma City). This in turn means we have several of our Brand Ambassadors and Field Managers checking in with us often at the same time. We may be helping our staff resolve an onsite issue from one event in Boston, and at the same time receiving confirmations of our staff arriving at another event in Sacramento. While at the same time, we are connecting with our clients and providing them updates in real-time.
When a staff member does not show up on time, or at all, we are AE's go in to full juggling mode. If we don't have backups, or have already used our backups, we have to repost ads, re-interview candidates, and on-board new experienced and reliable field staff often just hours prior to the shift's start time. So one can gather that with so many things happening at once, clear communications is key. Yes, I think I'm Wonder Woman (the cool new one).
This job is about working efficiently and quickly to minimize issues, so needless to say I am highly appreciative when Brand Ambassadors and Field Managers have great communication. Especially those who adhere to our processes, arrive on time and are just generally pleasant people to work with. When staff are happy, I'm happy and in-turn, our clients are partners are happy, making the events that bit more worthwhile.
– Jasmine