GTE Continues To "Boost" National Promotion…
Aug 13, 2015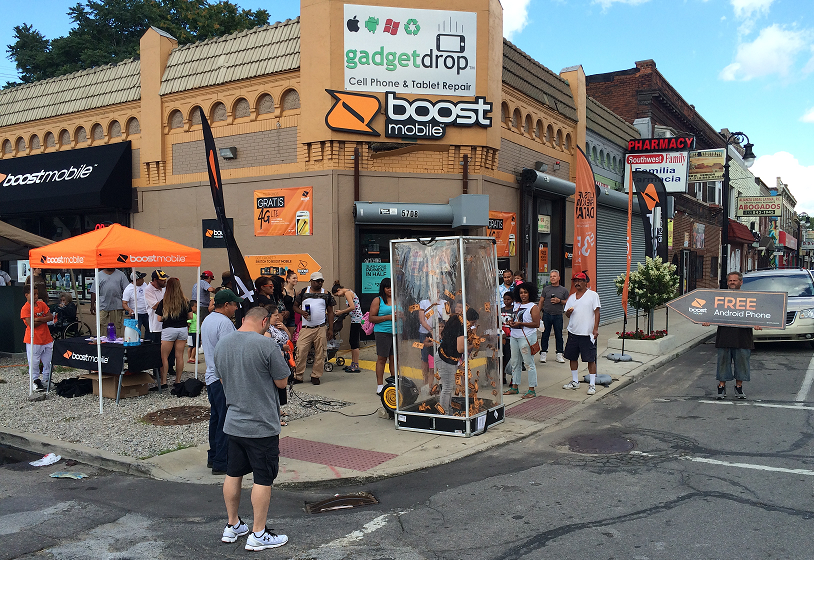 There's still excitement – and prizes – in the air as GTE continues to support Boost Mobile with their national campaign!
Stationed throughout the country, Boost's unlimited talk, text and data plan for only $35 a month is connecting with the public and whom do they trust to confidently carry their message across America? GTE!
Our team is enthusiastically multi-tasking with numerous events for Boost, making sure that all details are perfectly executed.
See a Boost demonstration in your area? Stop on over and find out how you can win a Boost Mobile t-shirt or a $50 gift card!