GTE Supports Kellogg's Whole-Heartedly
Jul 27, 2015
Saturday, July 25, 2015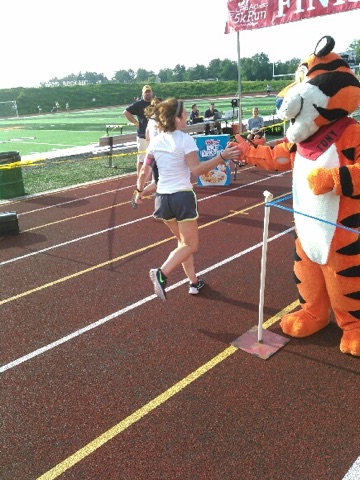 GTE Agency was on the move with Kellogg's last weekend at the Meijer LPGA 5K Run & Walk (presented by the iconic brand).
Proceeds from the event went to support neighborhood food pantries through the Simply Give campaign. Fun, generosity and excitement were the character traits of all as legs pumped hard to raise donations for empty shelves. At the end of the day, enough was in the bowl that the only growl to be heard was that of the famous Kellogg's character.
To sum up the happy day….
it was "GG-RRR-EEE-AAA-TTTT!"
*Tony the Tiger and the phrase "They're GREAT!" are registered trademarks by the Kellogg's corporation.