Humans …
Oct 02, 2015
GTE is the leader in airport activation campaigns, and AMC called upon our experience and trusted relationships with International Airports across the nation for the launch of their "HUMANS" promotion.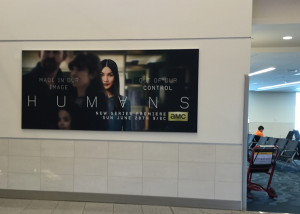 "HUMANS" is a new television series that focuses on the complicated relationship of man and machine. Set in a parallel present, "HUMANS" focuses on world where the newest appliance is a 'Synth' – a "highly-developed robotic servant eerily similar to its live counterpart." These Synths are integrated into the lives of human beings, sharing every aspect of our daily lives and ultimately, becoming objects of fear, lust, hatred, and even love.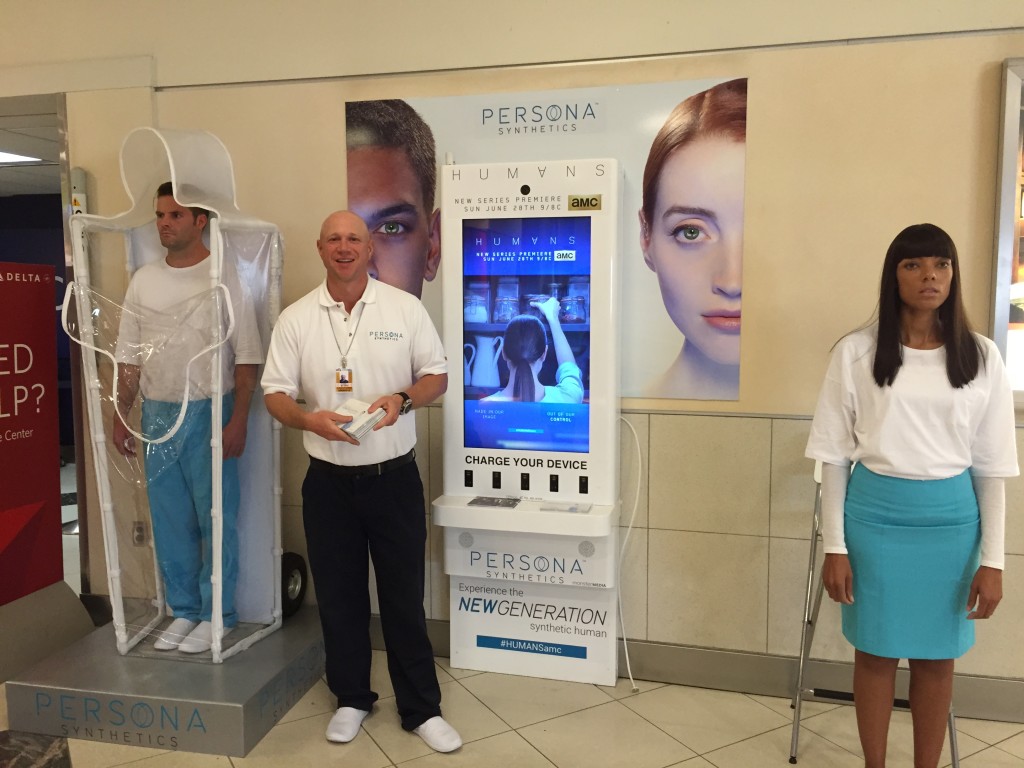 GTE customized already existing LED charging stations at the Atlanta-Hartsfield Jackson International Airport to create a "Humans"-themed charging hub.  Travelers could charge their phones and interact with our amazing team.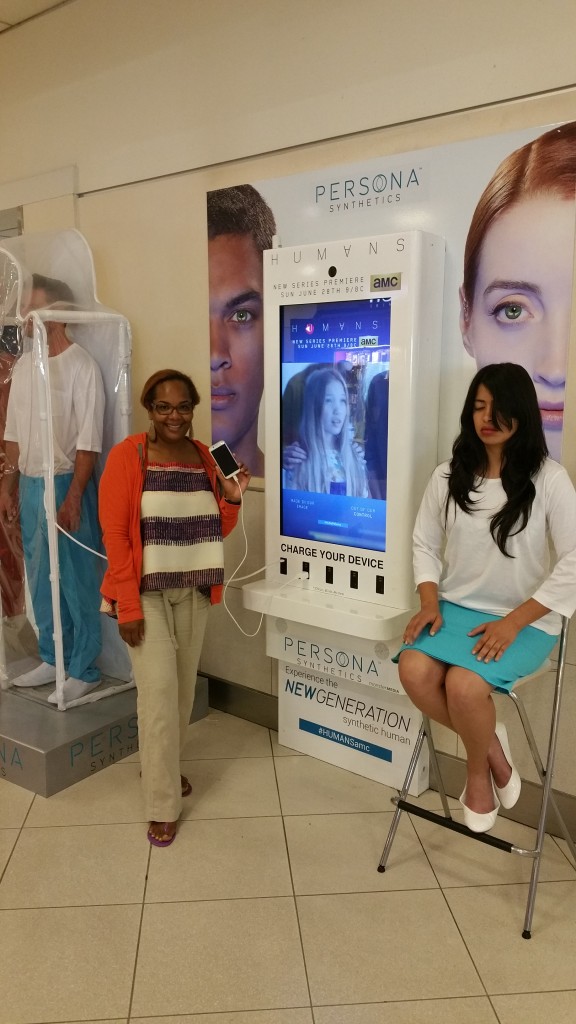 Each station showcased two Synths, played by professional actors. One Synth was "charging" and the other answered questions and spoke with the crowds. A Brand Ambassador distributed numerous "Humans"-branded material and engaged with passers-by, promoting the show and explaining the function of the 'Synths' being showcased.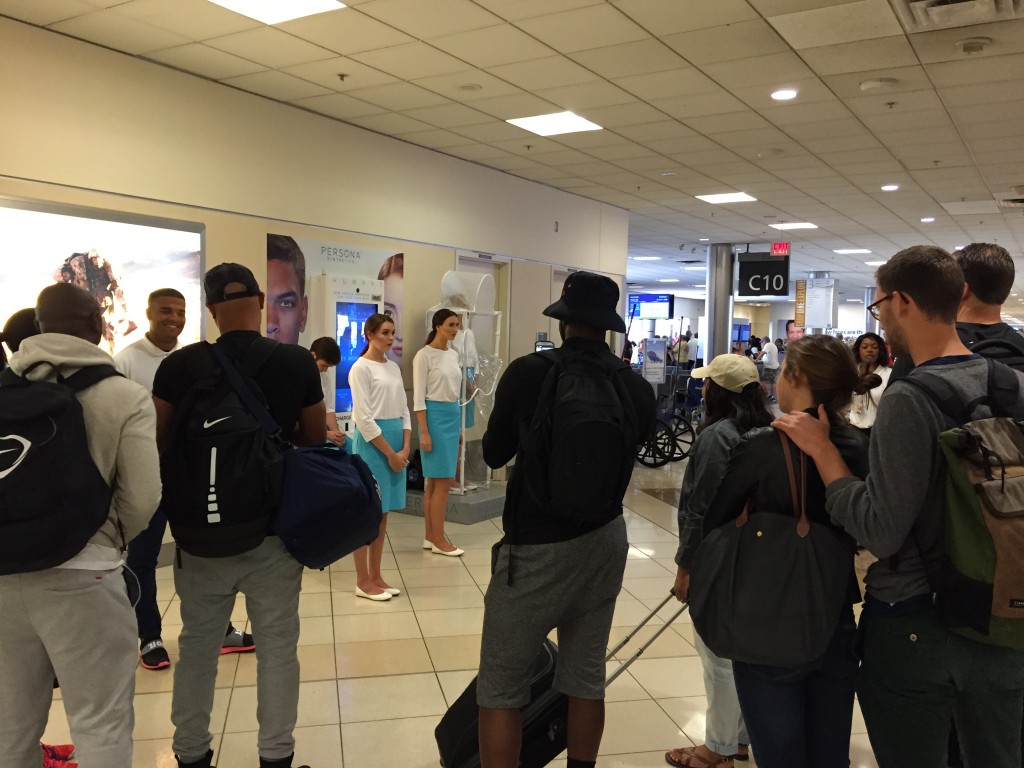 A looping "Humans" promotional video was featured in the background, creating the perfect event that was so realistic and exciting that travelers were convinced the 'Synths' were real!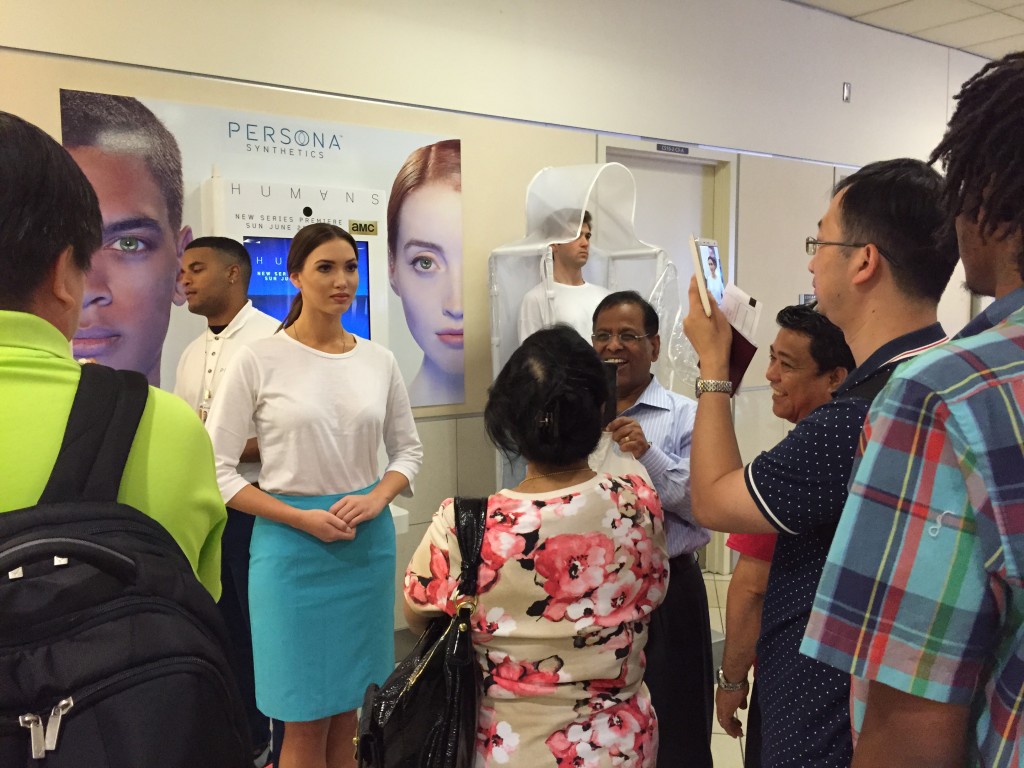 Consumers quickly took advantage of the novelty and shared photo opps and videos on major social media platforms including Facebook, Instagram and Twitter, using #AMC and #Humans.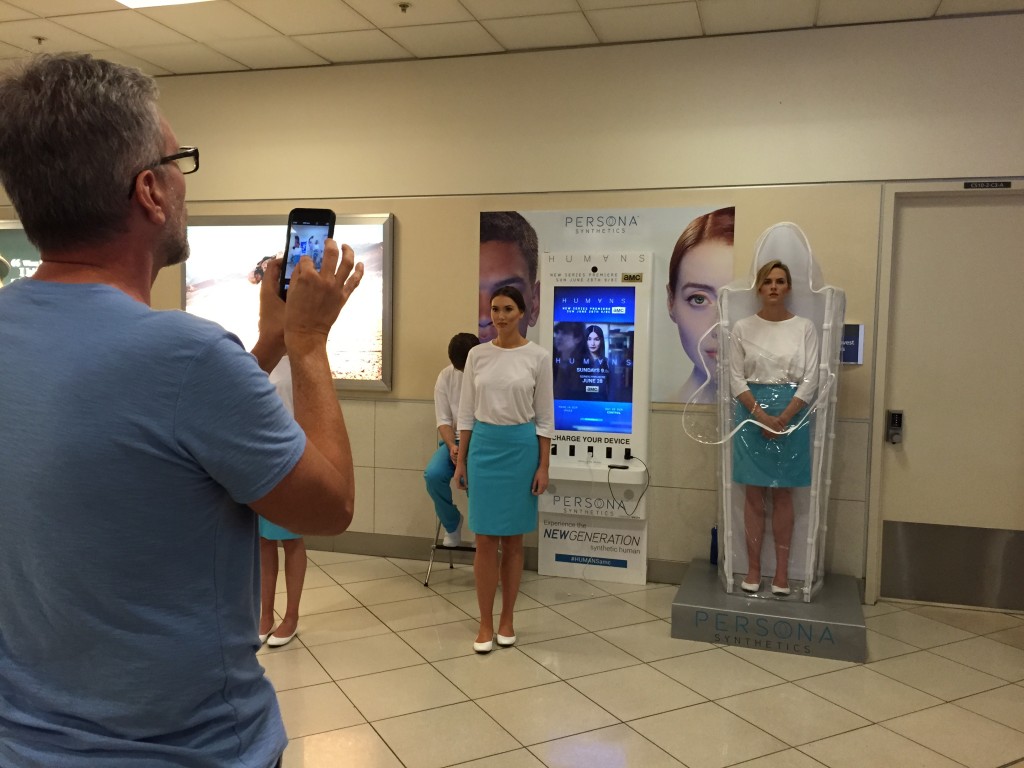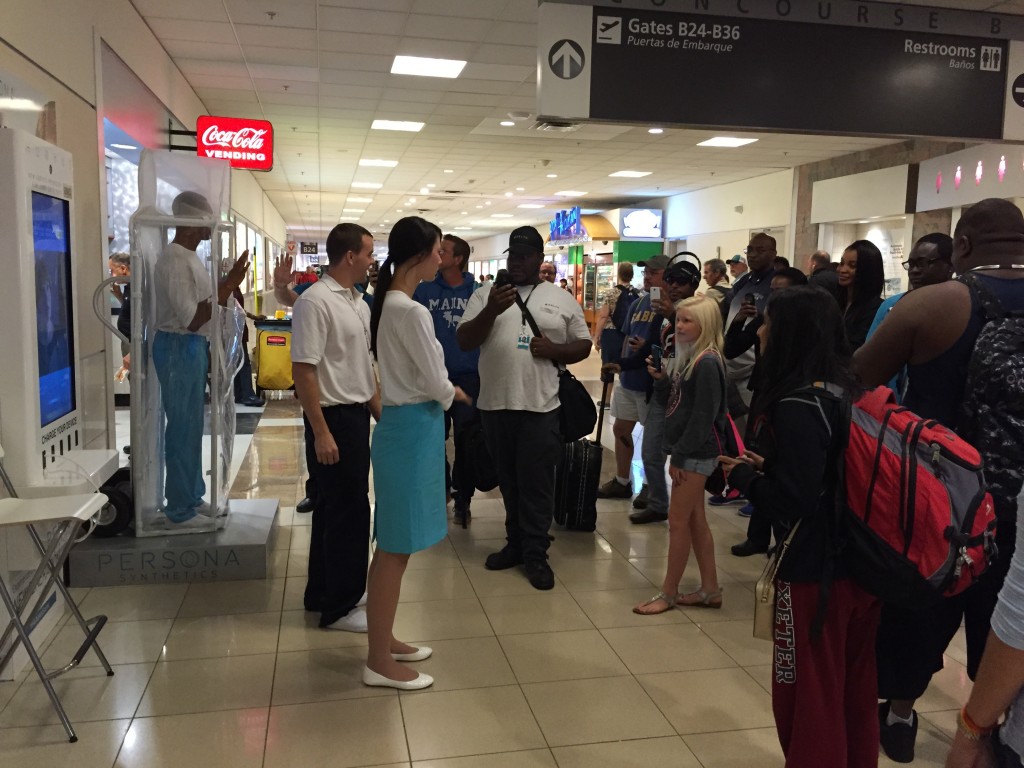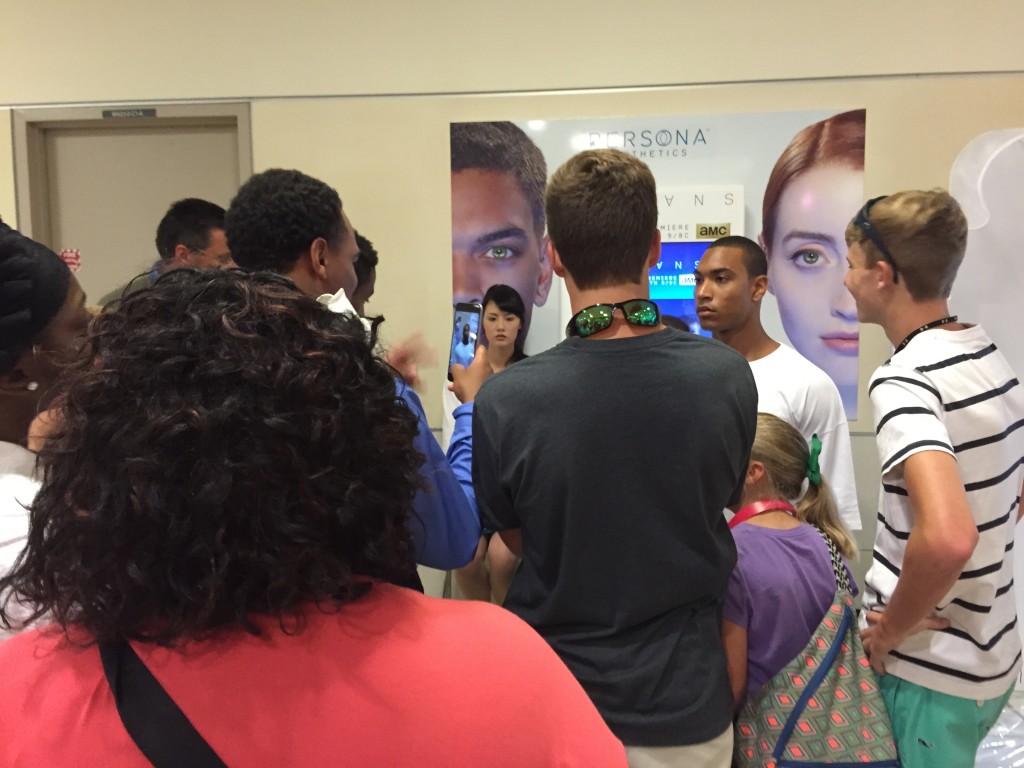 The four-day event was a huge success and GTE was honored to be the experiential marketing team behind it. Our emphasis on integrity and professionalism is part of the core that allows us to create solid foundations with clients. We take pride in creating relationships, which is why GTE is the number one marketing business for airport activations and why we have the tagline for being "best in the business!"