"Sea" GTE fish for fun at the Monterey Bay Aquarium!
Jul 29, 2015
GTE Agency flooded The Monterey Bay Aquarium, in Northern California, to help raise awareness for their beautiful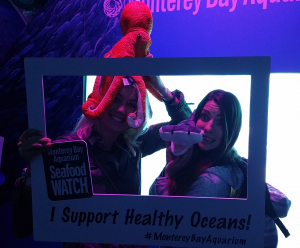 premise and inspirational mission.
This non-profit company, committed to conserving our oceans and eager to encourage everyone to join them in their cause, knew that they could depend on GTE's dedication and commitment to help identify and implement plans and details that would keep the integrity of  the aquarium's purpose, and effectively ensure each activation would meet its program standards.
GTE made sure its devoted staff was knowledgeable and up-to-par with the aquarium's rich history and current endeavors. Ten events were executed by GTE that gained popularity for the aquarium and increased interest and attendance for its aquatic inhabitants.
Feel like exploring the marine world? Check out their site at http://www.montereybayaquarium.org/